Was just getting ready to watch the movie "Vera Drake" when my doorbell rang. After hitting pause, rushed to the front door to find Nicole, the girl with the pink hair renting 1848 Mason Mill Road, on her cell phone soaking wet with two cars pulled into the entrance of my driveway.
"Before I move I just want you to know that I know it's you taking my garbage. I've caught you on video and I've given it to the police,"
"I'm sorry, but that's not me taking your garbage; your video will prove that,"
I said as she's already walking through the rain back to one of those two cars.
says the last thing from the girl with the pink hair!
I couldn't help but be amused by this dialogue exchange.
About a week earlier, she rang my doorbell one sunny Friday afternoon claiming she had just gotten back from a quick fifteen minute errand to find her garbage gone; wanting to know if people have a habit of picking up other people's garbage on this street?
Told her it was kinda late in the day for county to be picking up garbage for this street, but it's possible they might have picked up garbage placed out by the street too late...
if on their way back through the neighborhood to where they left off when dump truck got full.
She kept insisting that someone took her garbage, so I told her a truth that might be a possible fit:
"From all the cars coming and going next door 24/7, I was suspicious of drug dealing."
being a recovering crystal meths addict who once did an 8-ball every two week, I was not in a position to be a hypocrite."
I said grinning.
Didn't even bother telling her my ex-dealer, currently in jail, had several cars too.
"If I was suspicious, then others were probably suspicious as well; especially the woman directly across the street from her with the kid."
"There's a kid?"
Explained that I had a problem with her trumping up charges against me the day I got admitted involuntarily to Dekalb Crisis Center. Even went further trying to explain how that household (the one across the street from Nicole) made me think of Scott Peterson; a tiny understanding/empathy for why a man might behave such as Scott Peterson did.
"She
got her egg fertilized. What more she need him for other than financially helping helping her raise their child. No way the man of that household could enjoy being married to that woman!"
Any way, back to drug dealing, if suspicious, maybe looking for incriminating evidents...?
I'm sure the pink hair and the black men doesn't help.
"I'm just telling you how people can be.
Except for all the cars 24/7, find it very quiet next door to me. Have had no problems with you as my neighbor."
LOL...
UNTIL NOW!
Oh well.
Really hope she did catch someone on video taking her garbage.
Wonder if that's even a crime?
Been over called a freak a long time ago.
Just weird coming from a girl with pink hair.
Now I have a name for the inflatable pink hare with the Easter egg in my front yard...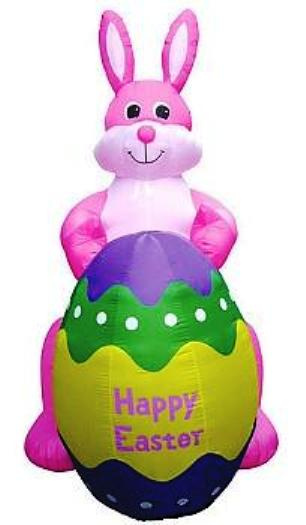 Jesus Fucking Christ on a Corndog!
God I'm such an easy target for these hysterical women...
including Bobby Rasulnia.
***
"Don't seem fair.
Look at my own mum.
Six of us in two rooms.
It's all right if you're rich.
But if you can't feed 'em, you can't love 'em,
can ya?"
In Vera Drake, Leigh incorporated elements of his own childhood. He grew up in north Salford, Lancashire, and experienced a very ordinary but socio-economically mixed life as the son of a doctor and a midwife. In the book The Cinema of Mike Leigh: A Sense of the Real, Leigh said, "I lived in this particular kind of working-class district with some relations living in slightly leafier districts up the road. So there was always a tension, or at least a duality: those two worlds were forever colliding. So you constantly get the one world and its relationship with the other going on in my films".
The film was a critical success. The website
Metacritic
, which compiles and averages reviews from leading film critics, gave it a score of 83 out of 100. Review aggregator
Rotten Tomatoes
reports the film as holding an overall 92% approval rating based on 155 reviews, with a rating average of 7.9 out of 10. The site's general consensus is that, "with a piercingly powerful performance by Imelda Staunton, Vera Drake brings teeming humanity to the controversial subject of abortion."